Audiolab 8300CD – Brand new cdplayer
Audiolab 8300CD
In 1983, audio enthusiasts Philip Swift and Derek Scotland launched Audiolab with their first product, the 8000A Integrated Amplifier.
Born out of frustration that decent audio equipment appeared too expensive and was inconveniently sensitive to other system components, this integrated amplifier was a great success and each landmark product that followed delivered consistently.
Audiolab subsequently has built a legacy for affordable, high performance hi-fi electronics with an ultra-clean, yet exciting sound fused with iconic modern styling.
Now Audiolab comes with a brand new serie; 8300. Brand new cd-player from the well known english brand Audiolab!
8300CD is the successor of the well reviewed Audiolab 8200CD, which won "Product of the Year" several years in a row in What HiFi, and got a lot of good critics all over the place.
Just a upgrade? Besides the complete new design of the cd-drawer, which is now a slot-in drive (Probally the same mechanism as the M-CDT), the 8300CD uses the same D/A ESS9018 as the 8200CD and the notorious M-DAC, but now supports DSD via the USB input, and resolutions up to 384kHz/32-kbit and DSD256.
As its predecessor it is equipped with balanced XLR output, but AES digital output, and AES has now been added.
Specifications
Disc Compatibility
CD/CDR, SACD
DAC
ESS Sabre32 9018 chip
Resolution
32 bits
Sampling Frequency
Optical,Coaxial, AES:32kHz – 192kHz, USB:32kHz – 384kHz(PCM)/DSD64, DSD128
Maximum Sampling Frequency
Optical,Coaxial, AES: 192kHz, USB:384kHz (PCM)/5.6M(DSD128)
Digital Input
2 x Coaxial, 2 x Toslink Optical, 1xAES/EBU, 1 x USB for PC USB
Digital Output
1 x Coaxial, 1 x Toslink Optical,1xAES
Output Voltage
(Balanced)4V RMS
(Unbalanced)2V RMS
Output Impedance
(Balanced) 20 ohm
(Unbalanced) 10 ohm
THD
<0.002%
Frequency Response +/-0.2dB
20Hz – 20KHz (± 0.2dB)
Signal-to-Noise Ratio (S/N)
RCA:<98dB ,XLR<-100dB
Dynamic Range
RCA:>98dB ,XLR>100dB
Crosstalk
RCA:>120dB ,XLR>130dB
Dimensions
80 x 444 x 317mm
Net Weight
5.5kg
Standard Accessories
Power Cord, Remote Control, User Manual
We haven't seen any pricings on the new models, but when the they upgraded the 8000 series to 8200 series, the increase was quite small, so let's hope Audiolab do it the same way this time.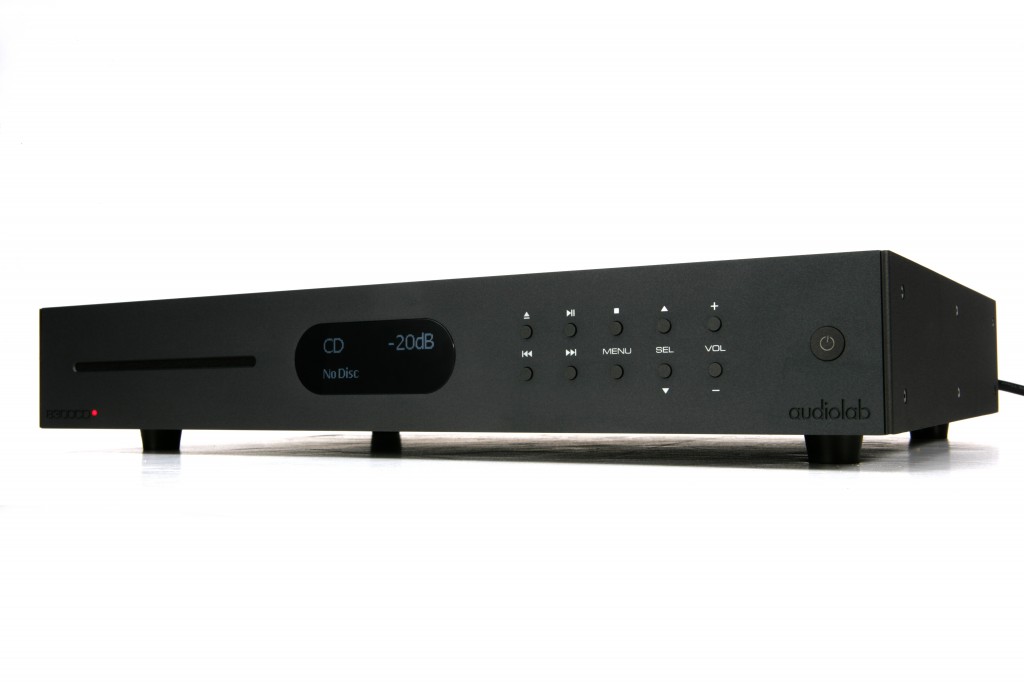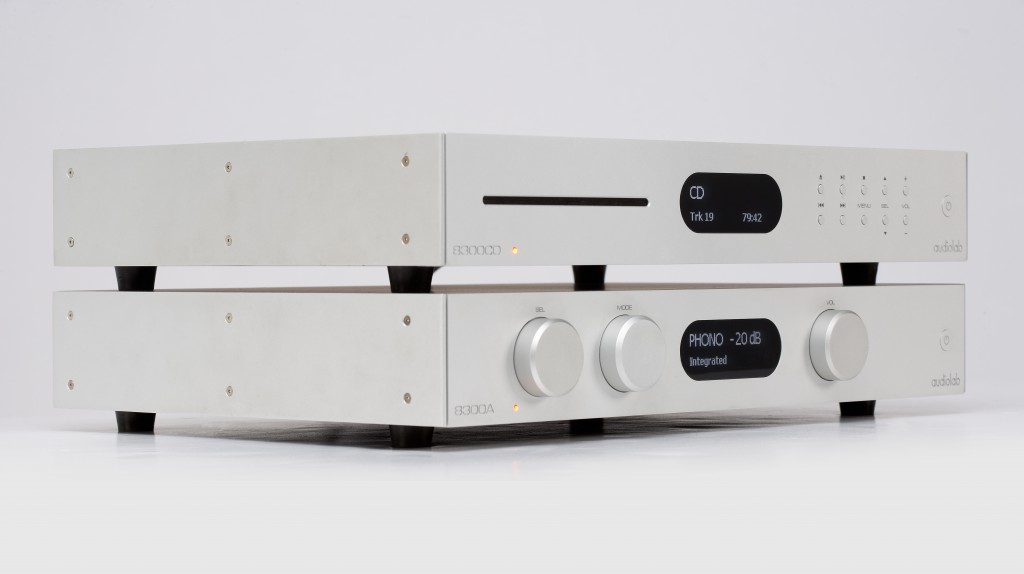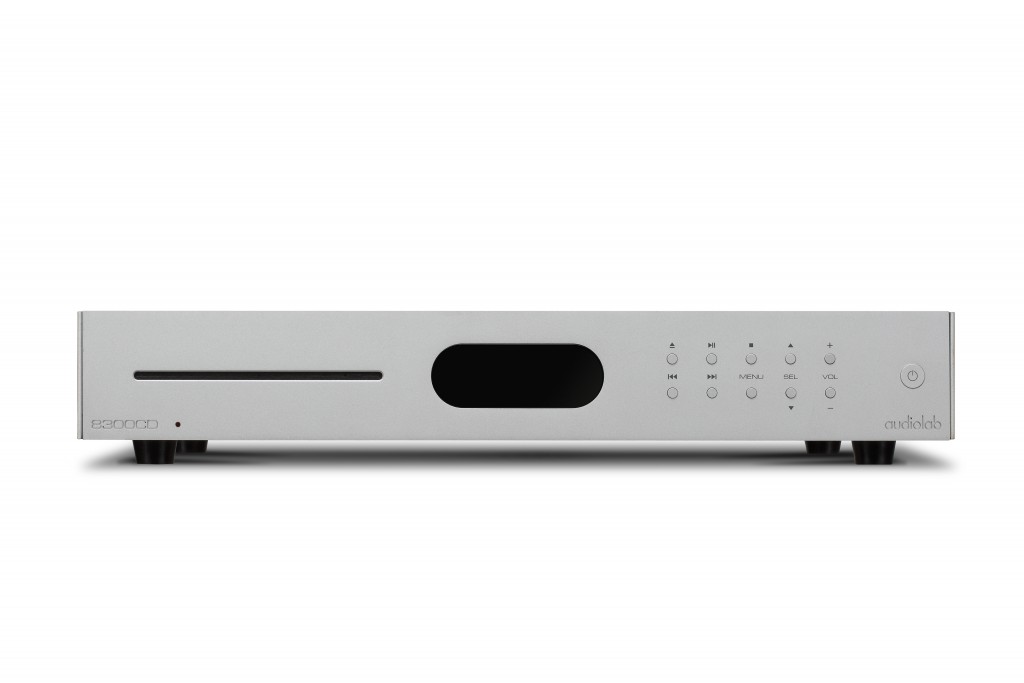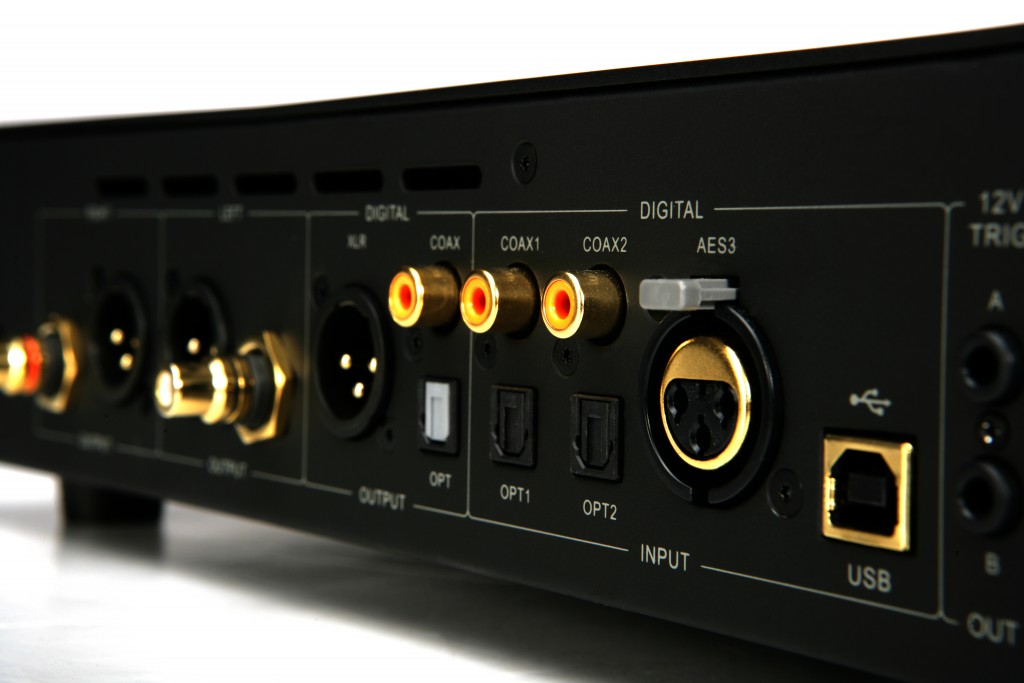 Some websites with info on the 8300CD: